The scandal with the rector of KNU named after Shevchenko Vladimirov Bugrov. Photo: "Today" collage
A scandal broke out in Kyiv due to Vladimir Bugrov, rector of KNU named after T. Shevchenko , who allegedly had intimate correspondence with his female students and employees of the university, and also met with them.
The Segodnya website will tell you more about the scandalous situation.
What is known?
At the end of January, files began to be distributed on the Internet, which allegedly contain correspondence between KNU Rector Vladimir Bugrov and university students and employees. The corresponding files can be viewed at the link.
One of the Telegram channels reported that sources in the university administration, Ministry of Education and Culture and law enforcement agencies confirmed the authenticity of the texts.
In addition, because of this scandal, a corresponding channel was created in Telegram.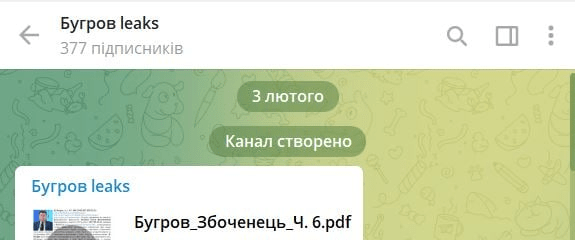 Due to the scandal, a corresponding channel was created in Telegram. Screenshot
The director of Maksymovich's library also got into a scandal
It also became known that Oleg Serbyn, the director of the Maksymovich Library, which is part of the KNU subdivision, confessed his love to a 16-year-old female student.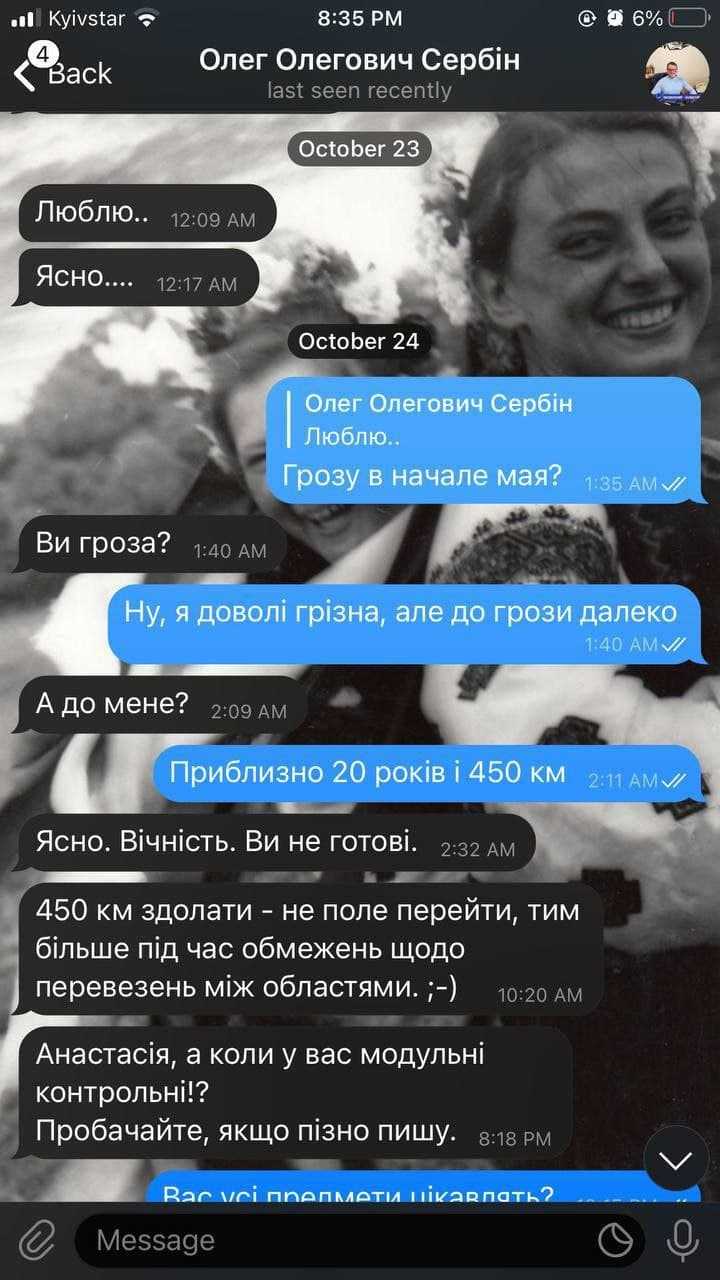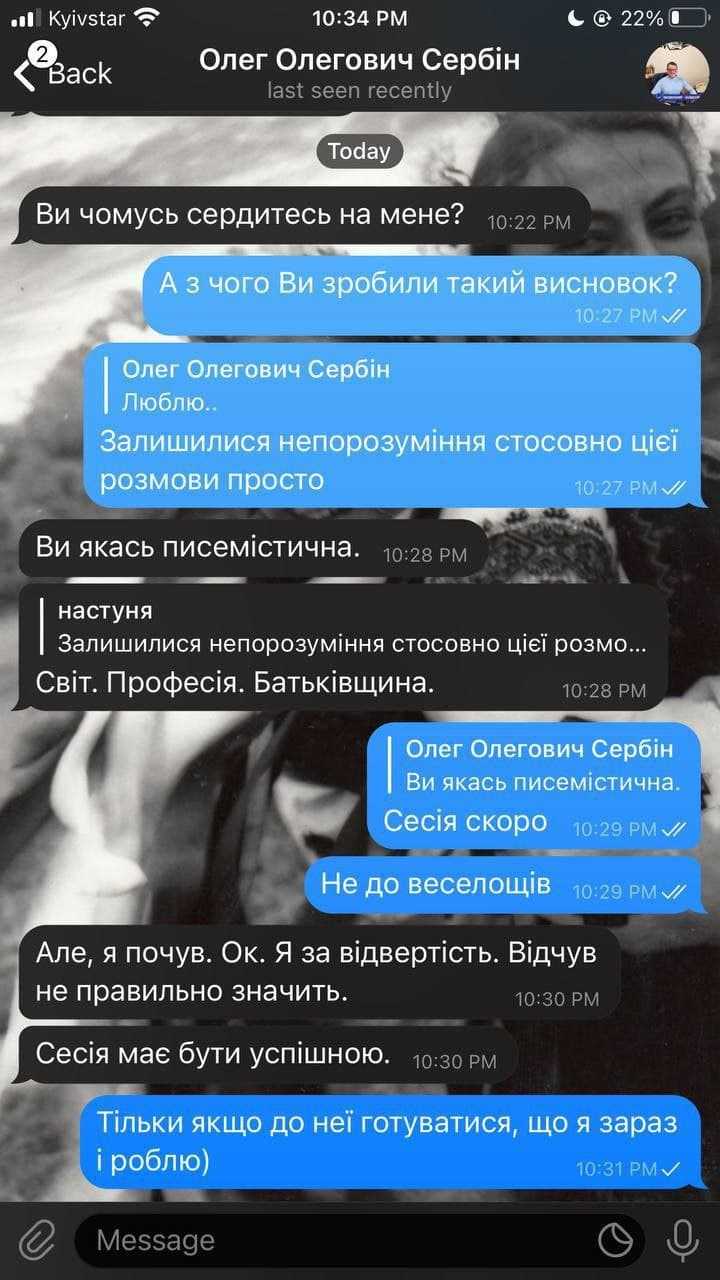 Screenshots of correspondence
What does the Rector of KNU himself say?
On the Facebook page, Vladimir Bugrov said that now are critical times when society must unite for resistance to external threats:
"…Some are used for a dirty informational attack on our alma mater. In response to numerous requests for raiding of university property, in particular, land, for the consecutive course of the new rector's team for (inconvenient for someone) changes in the key areas of the university's activities, I and my colleagues are subjected to requests for hacking of accounts and e-mails – with the aim of further falsification correspondence messages. This is how "sniffers" are born, with the help of which, unfortunately, they attack people around me," the rector wrote.
He added that with all the "dirty technologies and panicky demands" it must be stopped.